Jennifer Carroll, Owner, LMT, CPI, CHC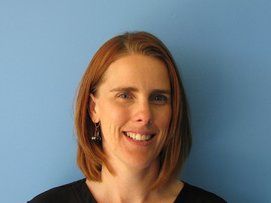 Mother of 5, Jennifer became interested in Massage Therapy when her oldest received Cranial Sacral Therapy. Upon moving back to Missouri where she had spent her formative years, she attended The Healing Arts Center in St. Louis in 2012. After working as a part-time therapist for a couple of years; Jennifer purchased Massage Works in Farmington from a local chiropractor who had started the company in 2008 after seeing the need for massage therapy in the community. Now back in her hometown, Jennifer is providing Therapeutic Massage for her clients. Jennifer has also completed training to become a certified PraiseMoves™ instructor in 2015 and completed a Health Coach Program through Beyond Organic University.
"Massage Therapy is a wonderful part of whole-body health. What you are doing every day is going to affect your muscles! Eating good whole foods, moving/stretching, and deep belly breathing is so vital for good health. I enjoy helping my clients with their wellness goals!"
TESTIMONIALS
It was so relaxing I can't even begin to explain. You must try.
I was very skeptical of massage therapy. I thought it was just a gentle rub down and that was it. However, after only 2 sessions I have a better range of motion, tension headaches are gone and my neck, shoulders, back and hips have become relaxed and more mobile. I highly recommend anyone to visit and tell Susan and Jennifer your problem areas and they will know exactly what type of massage therapy is best for your body's issues.
Fantastic massage therapy. These girls know their stuff. If you've got any muscle problems they will work them out. My wife and I have gone a couple times since we have moved to the area and its now the only place we go when we need therapeutic muscle work. Great price as well. Some places will charge you double for the work you get here.
Went in for a birthday massage in Farmington and came out with an AMAZING facial and massage!!! This was the absolute best experience!!! Edie was so wonderful and knowledgeable. I love love loved the microcurrent treatment and the products. I even bought them to try at home!!! Jennifer worked wonders on my tense shoulders! These ladies were friendly and wonderful! I can't wait to go back! Thank you!
Can't wait to go back for another session. Really comfortable setting.
NEWSLETTER SIGNUP
Join our email list to receive insights and special offers